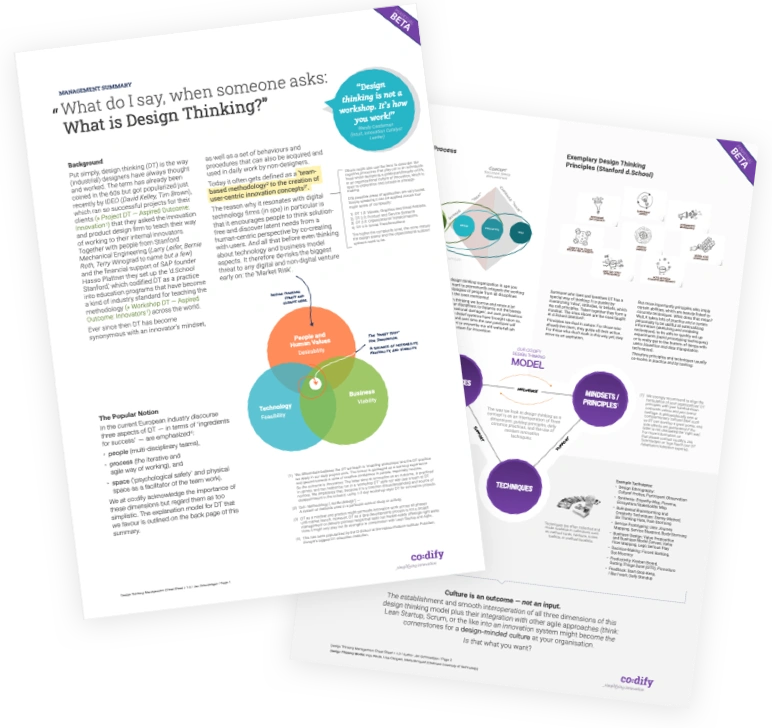 Download a Copy of the
"Design Thinking 
Cheat Sheet for Executives"
What it is
A simple two-pager that explains the bare basics of design thinking for people who don't have the time or patience to listen to more in-depth details.
For Whom it is
It's primarily made for executives in a hurry who don't have the capacity to acquire additional information themselves after training but who need to be able to provide and classify information quickly to employees and colleagues.
Best used with
We always put this into the beginning of a handout package with studies and reports on the business effects and the "ROI" of design thinking and other agile ways of working.