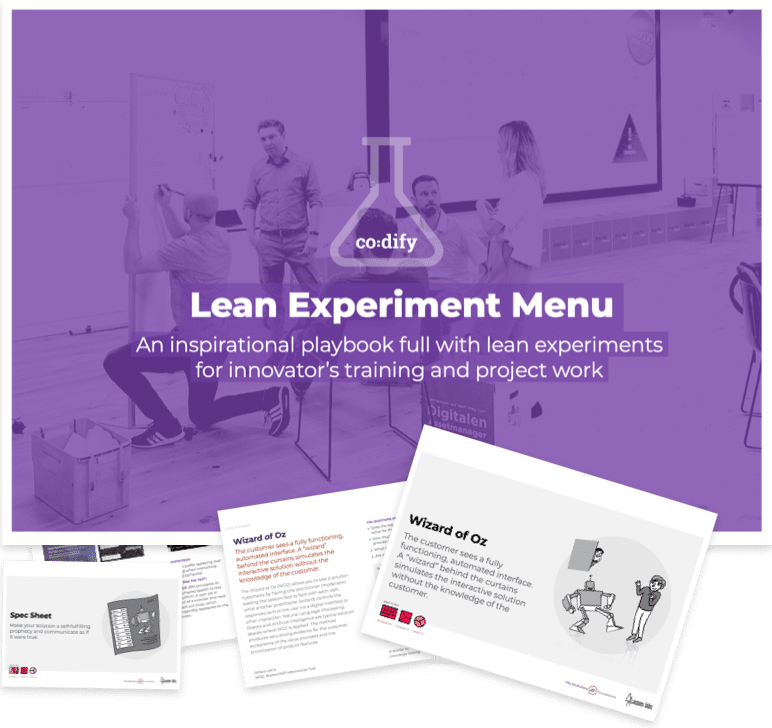 Download a Copy of the
"Lean Experiment Menu"
What it is
An inspirational playbook full with lean experiments for training and project work. We use it in our Lean Startup trainings and our comprehensive Lean Innovation Crash Course.
For whom it is
Mainly for lean experimentation novices and people interested in the ways a lean startup operates. Teams we worked with also use it to visualize possible experiment chains when planning their project and product work.
How to use it
There are basic instructions and also references to more in-depth sources included in the PDF.
Best used with
The Strategyzer tools: Business Model Canvas, Value Proposition Canvas. But it can also be used with the Lean Canvas and similar tools.