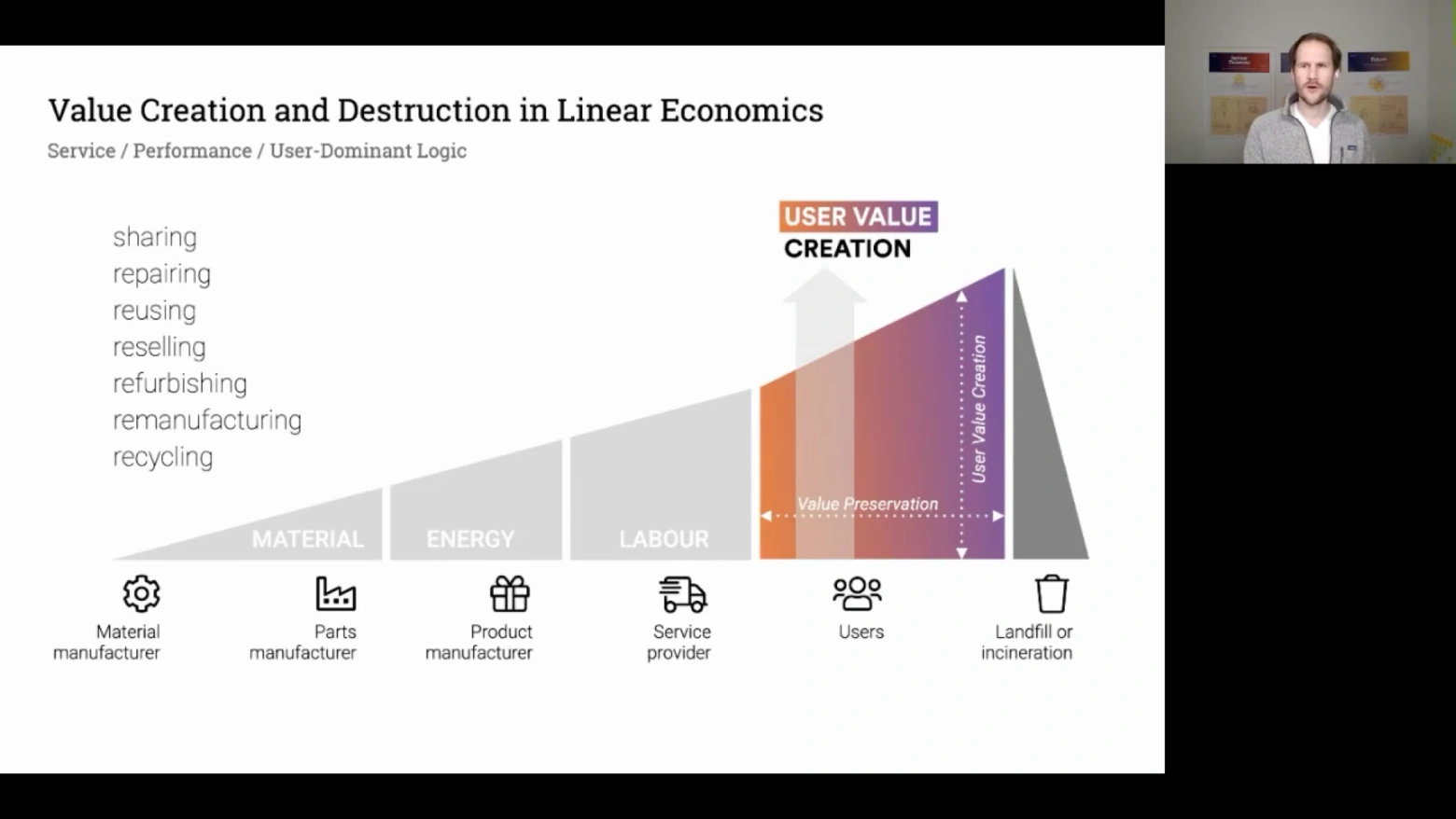 This video is availabe to co:dify network members, partners and clients.
Please sign in — or — enter the unlock code you received from us.
Sign in
In this co:dify-internal video, our Chris Rudolph gives a short introduction to the concept of the Circular Economy. In 2009 Chris started researching the role of business design in sustainable innovation. For almost eight years now he accompanied several cleantech companies in their transition from a linear to a circular economy strategy. In this video, he gives an executive summary of his insights along that journey.