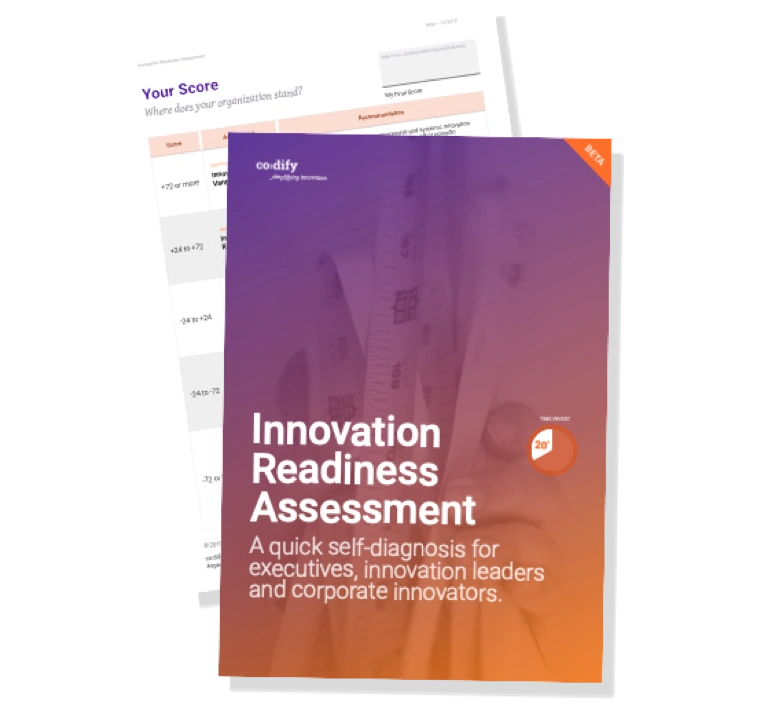 Download a Copy of the
"Innovation Mastery Assessment"
What it is
A simple 20 minutes self-assessment, which quickly helps you gauge how ready your organization is to innovate beyond just incremental innovation and whether it provides the support structures and innovation governance to successfully scale agile approaches like Design Thinking, Lean Startup, or Scrum.
For Whom it is
We originally developed it as part of our pre-course preparation material for participants of our Innovation System Design Masterclass. But it can also be useful when kicking off projects in organizations with a less developed innovation mastery as it helps to discuss the most important parameters one has to pay attention to when striving to make projects or new ventures a success.
How To use it
It's very simple. All instructions are included. If you encounter innovation jargon or terms which are unclear, you might be able to look them up in our innovation glossary.
Best used with
This version is intended for individuals to complete independently and discuss/reflect on it later on. Such an assessment of course is the most helpful if all important innovation stakeholders take it and we analyze perceptions across different groups (executives, middle management, teams).